Level: Primary and Secondary
An increasing number of schools are now supporting trans or gender questioning students and their families. Ensuring pupils feel safe and supported to be themselves is vital for learning, and there are steps that schools can take to ensure environments are supportive of all pupils, whatever their gender identity or expression. 
This course is for school leaders, teachers and support staff looking to improve their understanding of gender and gender identity, including legal duties. Participants will explore the theory and concepts which underpin trans-inclusion and how this supports a whole school approach to gender equality. New resources for challenging sexism and tackling sexual and gender-based bullying will be assessed, and participants will have the chance to develop their confidence to use key terminology in the classroom. 
This course is practical and interactive, with opportunities to trial a wide range of resources, practice techniques and learn from colleagues.
Training outcomes:
Knowledge of key legislation and requirements for schools, including Ofsted and the Equality Act

Clarity about terminology and confidence to use key terms

Awareness of the experiences and needs of young people, including those that are LGBT+

Confidence to use a range of resources to support a gender-aware approach and challenge sexism and sexual and gender-based bullying

Knowledge of best practice in supporting trans and gender questioning pupils

Clear actions for working towards a whole school approach
*New* eLearning short course: Gender, gender identity and trans-inclusion
This course is accompanied by a new, 40 minute eLearning course. This user-friendly resource can be used to  to cascade learning to colleagues, including supporting whole-staff inset or twlight sessions.
What participants say:
"I found it really, really useful and went back to my school and was able to explain to the staff why we had to cover these areas in primary school"
"It's really opened my eyes. I came away feeling that I really need to talk to children"
"I really enjoyed the session and took a lot of info from it. To me personally, as a trans parent, I find it a sensitive area but felt at ease all day. Thank you!"
"Brilliant, informative and inspiring" 
 This course is CPD accredited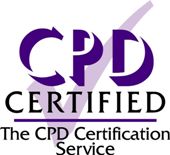 FAQs:
How will I get hold of the course details?
Course details will be sent via email 7 days before your course. Please ensure that the name of the person attending the course is listed in the booking.
I am a SEF member, does the members discount apply to anything else?
Yes! As a member of the Sex Education Forum, you can get £25 off the price of all training courses as well as our members' event and our national conferences. Please see our events page or our training calendar to find out more.
Do I have to purchase membership to qualify for the discount?
Yes. You must purchase Sex Education Forum membership prior to booking on to our training or conferences at the discounted rate. You can purchase membership through our website.
Is it ok if the name on my ticket or registration doesn't match the person who attends?
Yes, tickets are transferable. Please note that all course materials will be sent to the email address listed in the booking.