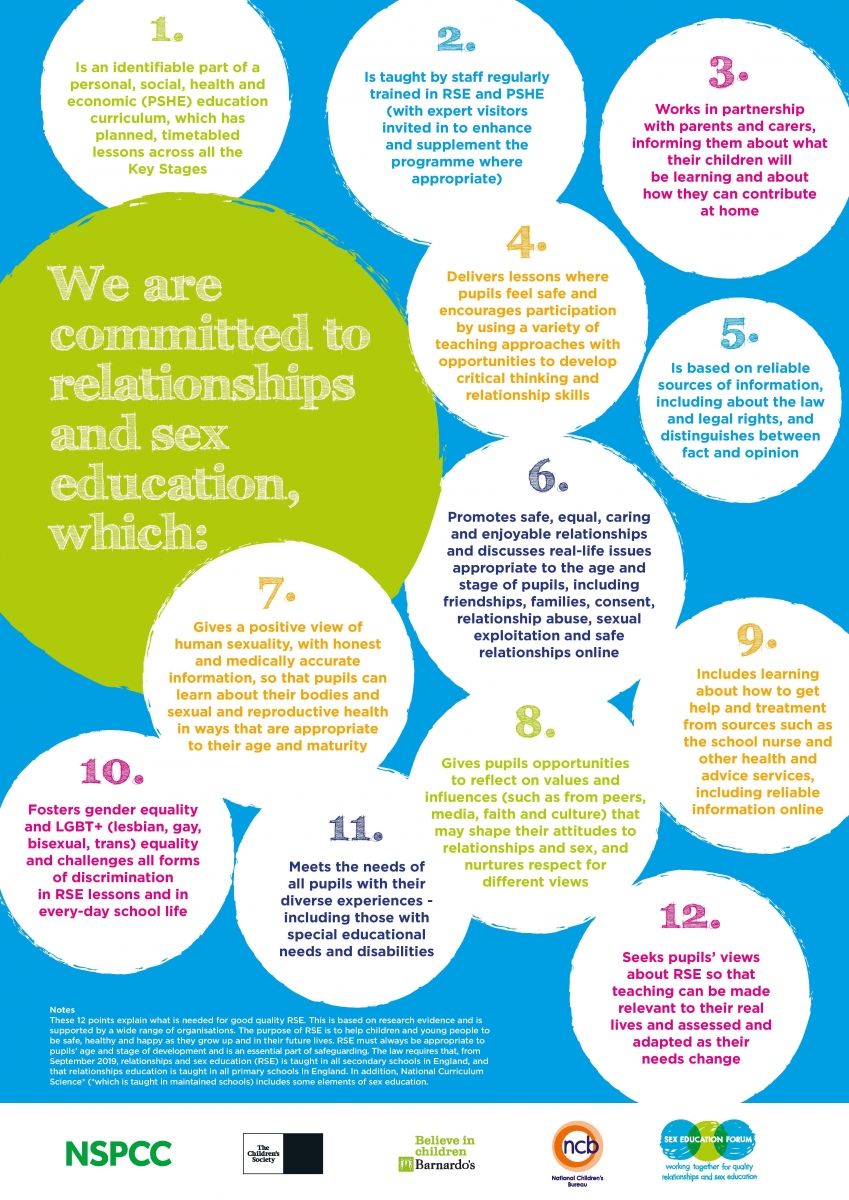 To coincide with our 30th Anniversary, the Sex Education Forum has developed a statement which explains what is needed for good quality RSE. The 12 points of the statement are based on research evidence. They are supported by a wide range of partners including NSPCC, Barnardo's, The Children's Society and NCB, and the following education unions: ASCL, NASUWT, NEU, NAHT, UNISON and Voice.
The purpose of RSE is to help children and young people to be safe, healthy and happy as they grow up and in their future lives. RSE must always be appropriate to pupils' age and stage of development and is an essential part of safeguarding. Schools in England will now be required by law to provide RSE (and relationships education in primary schools), with a September 2019 start date. 
Schools are invited to download and use our statement to make their own commitment to good quality RSE. Whether your RSE is already well established, or needs some further development you can display this statement, share it with parents, staff and governors and use it as a springboard to develop the quality of RSE provision that you aspire to.