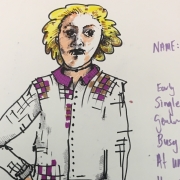 This one-day training course was commissioned by Sevenoaks School to support the development of Relationships and Sex Education (RSE) provision in KS3.
A bespoke course was developed from our Get ready for Statutory RSE course and participants explored a wide range of teaching techniques and resources, with a focus on increasing confidence. Examples included 'creating a character' to learn about distancing technques and using plasticine to assess learning about STI transmission.  
Participant Feedback
"The whole day has been delivered exceptionally well and I especially enjoyed how practical and hands on the day was"
"I feel so much more confident to deliver SRE"