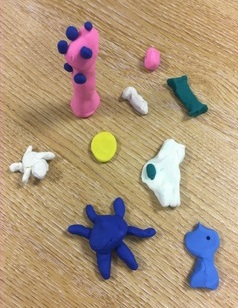 The latest data on Sexually Transmitted Infections (STIs) were released last week by Public Health England, and they make sobering reading.  Rates of STIs overall have remained stable from 2016 to 2017, but here has been a 20% increase in syphilis cases, and a 22% increases in gonorrhoea cases.  Rates of chlamydia diagnoses have gone down – but rates of chlamydia testing have also fallen, which raises the worrying possibility that testing rates may have fallen because of cuts to sexual health services. 
In a climate of reduced access to sexual health services, it is more important than ever that children and young people receive adequate education about sexual health and STIs.  In a Sex Education Forum survey of 821 young people in 2011, 1 in 4 said that they had learned nothing about HIV and AIDS during their sex education at school.   As a sexual health doctor I often saw patients in clinic who were there only as a result of inadequate sex education. For example, I saw young women with rectal chlamydia – contracted because they had used condoms for vaginal sex but not anal sex, as at school they had been taught that condoms were purely a means of contraception.
The introduction of statutory Relationships and Sex Education (RSE) from September 2019, will include education about sexual health and STIs  - and could not be more timely. The Sex Education Forum has developed a Statement of Commitment that sets out twelve evidence-based principles which underpin quality RSE. This blog focuses on principle number seven, but before thinking about sexual and reproductive health content in the curriculum you may need to review your timetabling – because RSE needs to be an identifiable part of timetabled PSHE education. To teach about STIs effectively there are building blocks that need to be put in place, so a one-off lesson is not the way forwards. 
The Sex Education Forum's Curriculum Design Tool shows how schools can develop a spiral curriculum, with key questions that children and young people are interested in at each age and stage as a starting point. A needs-led approach to teaching about STIs could include exploring questions such as:  
Ages 9-10
How can people get diseases from sex and can they be prevented?
What is HIV, how do you get it and how can you protect yourself from it?
​
Ages 11-13
What infections can be caught from having sex?
What is HIV and AIDs, how do you get it?
Are there ways of enjoying sex that don't risk pregnancy and infection?

Ages 14-16
What are the risks of different sexual activities?
Are all types of contraception also protection against STIs including HIV?
All of these areas require some background knowledge before they can be taught. This includes a basic understanding of genital anatomy and sexual development. But perhaps most importantly, they require the confidence to talk about genitals, sexual activities, transmission and prevention of STIs and to know when and how to respond to pupils' questions and when to signpost to external sources of information. Without medical training, many teachers will be daunted at the thought of having to address such topics in a classroom. But there are techniques and approaches that can be learned to ensure that everyone can teach safely and confidently about STIs.
In my experience, the three main things that teachers are worried about when it comes to teaching a lesson on STIs are:
Fear - that you will be asked a personal question about sex or sexual practices by a student and then be thrown off course
A great technique to use here is to spend some time in advance of the lesson thinking up some of the very worst questions you can imagine being asked about a topic, and then thinking of a way to answer them. Typically students will ask questions about different sexual practises and whether or not they pose a risk of transmission. The questions can be pretty creative. The key thing is to know the transmission routes, but that STIs vary, this means not having to worry about very specific scenarios.  For an idea of real questions that young people ask, and some model responses, take a look at the Respect Yourself website from Warwickshire County Council.
Embarrassment – to use words that you may feel uncomfortable to say
If there are any words or phrases that you feel uncomfortable saying practice saying the word or phrase itself in front of a mirror a few times before you say it in the classroom. You should also ensure that your students are comfortable talking about genitals (using correct terms) before going on to teach about STIs.  If you, or your students, are still stumbling over the words penis and vulva, then going on to talk about vaginal sex, chlamydia and HIV will seem like a step too far.
Lack of confidence – the concern that you don't know enough about the subject to teach it well
The best way to address this worry is to ensure that you do know enough about it to teach it. For a lesson on STIs, there are several websites that offer a good overview of STIs (Brook and fpa Sexwise are two excellent examples).  Allow time to look through any lesson plan or resources you are using, and talk to colleagues who have experience teaching the topic, observing a lesson if possible. This is also a perfect opportunity to involve your school nurse or local sexual health services as it's vital to signpost pupils to services and advice. Taking time out to attend a training course will also help.  I'll be facilitating the Sex Education Forum's new one-day training course Teaching Positive Sexual Health – next course on 10th July.  This course has been designed both for teachers new to RSE and for those wishing to develop their knowledge and confidence to teach about genital anatomy and sexual health.  It will give you the chance to handle a wide variety of teaching resources about sexual health, STIs and contraception, as well as demonstrating a range of techniques to deliver these subjects with confidence.
Once you have ensured that you have enough knowledge to teach a lesson about STIs, you need to ensure that you are teaching in a safe environment, and that your teaching is inclusive and non-judgemental. It may help you to remember that most of your pupils are more worried about the subject than you are. All they really want is reassurance that you can give them the knowledge and skills they need both to avoid getting an STI, and to be able to have happy and healthy relationships in the future.
And finally, just making RSE mandatory is not enough. It is also vital that those responsible for designing and delivering the curriculum have the training and support they need to ensure content is relevant, inclusive and accurate.
Dr Eleanor Draeger
Senior RSE Trainer
12th June 2018